Employee Spotlight: Have You Met Matt?
Working behind the scenes in our Service Department is Matt Curry, one of our Service Technicians. Have you met Matt?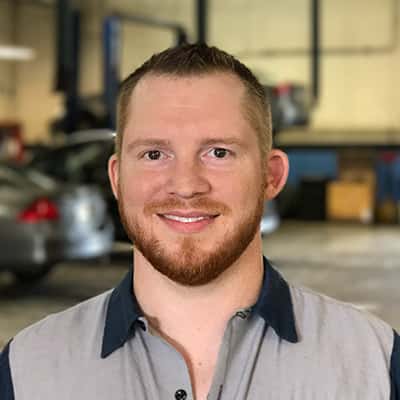 Tell us a little about yourself:
I'm 29 years old and have lived in Erie my whole life.
What do you do here at Bianchi Honda?
I'm a service technician and have been in the industry for 10 years.
What do you like to do outside of work?
I enjoy being outside when it's not 20° outside, mostly mountain biking or hiking. I really enjoy cooking, listening to music, drinking local craft beers, and hanging out with my girlfriend. I am also into autocrossing my Honda S2000 through the Misery Bay region of the SCCA.
What is something that most people don't know about you?
I was hired at Bianchi Honda in March of 2007 as a part time prep employee. After a month I went full time, then after a year I jumped over to service as an express technician. After a year of that a spot opened in the main shop, and the rest is history!
What is your favorite movie or TV show?
Choosing a favorite is too difficult! I'm currently watching Shameless on Netflix which is pretty good!
What is your favorite sport?
I love to watch ice hockey. I root for the Pens but I'll watch any team, NHL, college, or Erie Otters. I'm also obsessed with sports car racing!
What's on your bucket list?
Buying a truck and trailer and traveling to all the famous race tracks in the U.S. to drive my S2000 on!