Bianchi Honda Earns 'Council of Parts and Service Professionals' Recognition for 2018
It is no small feat to service over 31,000 satisfied customers each year, yet Bianchi Honda has accomplished just that. In doing so, American Honda Motor Company has bestowed the 2018 Council of Parts and Service Professionals (CPSP) award upon our dealership. The high honor represents the achievements in parts and service from the previous year. Bianchi Honda has earned the distinction every year since the program's inception in 2016.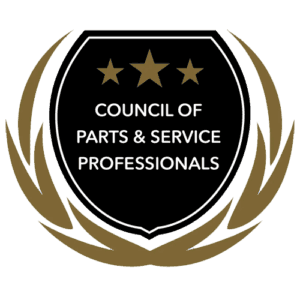 Phil Pinzok, Service Manager, says "Our parts and service team worked diligently throughout 2018 to meet Honda's criteria to earn the award for a third year in a row. We are very proud of each individual employee whose training, knowledge, and dedication to customer service enabled us to meet the criteria for the award."
While achieving the objectives of the CPSP program, Bianchi Honda expanded the service department to accommodate a growing body of customers. Guests can drop off their vehicles in a temperature-controlled service drive, relax in a comfortable waiting lounge with complimentary refreshments, and are treated to a car wash at the end of their appointment.
Out of the 1,050 Honda dealerships in the United States, only the top 150 dealerships are awarded the CPSP. The exclusive recognition is coupled with the recent milestone of Bianchi Honda's 20th President's Award. Both of the honors are a representation of the highest standards for customer service across the dealership.