Bianchi Honda Service Technician Graduates Top of Class in Honda Professional Automotive Career Training Program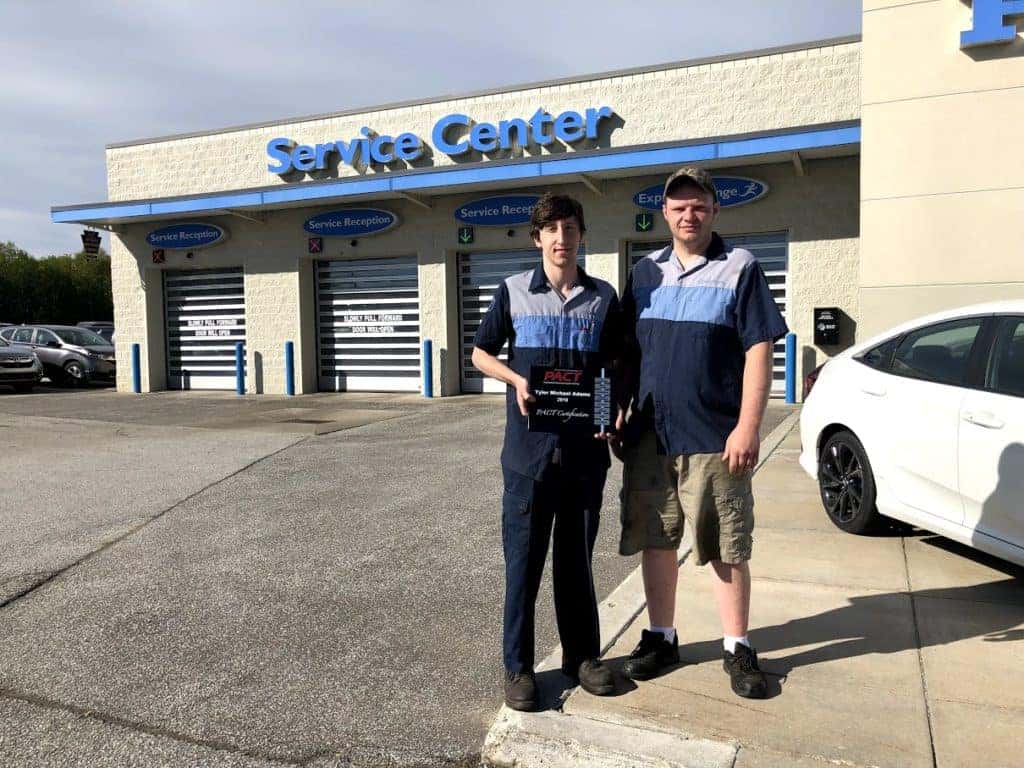 The top student of his class in the Honda Professional Automotive Career Training (PACT) program at Penn College is our very own Service Technician, Tyler Adams. In recognition of achieving the highest GPA in his class, Tyler was awarded a plaque in conjunction with his Associates in Honda PACT.
Tyler came to Bianchi Honda as an intern through the Erie County Technical School in 2016. He was mentored by Honda Certified Master Technician, John Jewell. Upon finishing the program, Tyler wanted to continue working with Honda and made the decision to pursue a career in automotive technology.
Through Penn College, Tyler gained more knowledge and experience through the PACT curriculum as he balanced a second internship with Bianchi Honda. Students of the program receive specialized training on Honda and Acura automobiles, as well as model-exclusive tools and equipment. The innovative program teaches technicians how to master mechanical skills, study advanced systems and component theories, as well as learning the distinctions of Honda technology.
Upon graduation, Tyler joined the exclusive group of Honda Certified Technicians at Bianchi Honda. Automotive dealerships create the most job opportunities for qualified candidates. Bianchi Honda employs a full service department with 25 service technicians and over 20 support staff employees for the department. Demand for automotive service technicians and mechanics is projected to grow by 6% over the 2016-2026 decade, according to the Bureau of Labor Statistics.