Waze Navigation Available on Apple CarPlay
Drivers rejoice! Waze is now available on Apple CarPlay. The popular navigation app is laser-focused on taking you from point A to point B in your car, and uses a huge community of users to report hazards, accidents, speed traps, cameras, and more. Waze's combination of great map and traffic data and community conditions reports make it an unbeatable navigation app when you're behind the wheel.
It is now available as a navigation option along with the long-time available Apple Maps, or the newly released Google Maps. To get started, users with an iPhone need to make sure their device is utilizing iOS 12 and that the latest version of Waze is downloaded. In your Apple CarPlay equipped Honda, you simply plug your iPhone into the USB port and tap your Apple CarPlay icon.
Set Your Default Map App
On your iPhone, press and long hold on any app. When the icons wiggle and the X appears in the corner of the icon, press the X of the map app you'd like to delete. You can always add the app back in through the App Store later if you'd like to change back to it. This will automatically set your default navigation app for Apple CarPlay to the only navigation app available on your phone.
Move Navigation App to the First Page of Apps on Apple CarPlay
Confirm that you are running iOS 12 on your iPhone and the most recent version of your desired navigation app
Open Settings
Tap General then CarPlay
Choose your vehicle
Swipe left to the second page of apps, tap and hold on your desired navigation app, and drag it to the Home screen
Here's what the process looks like with Google Maps (process is same for any app):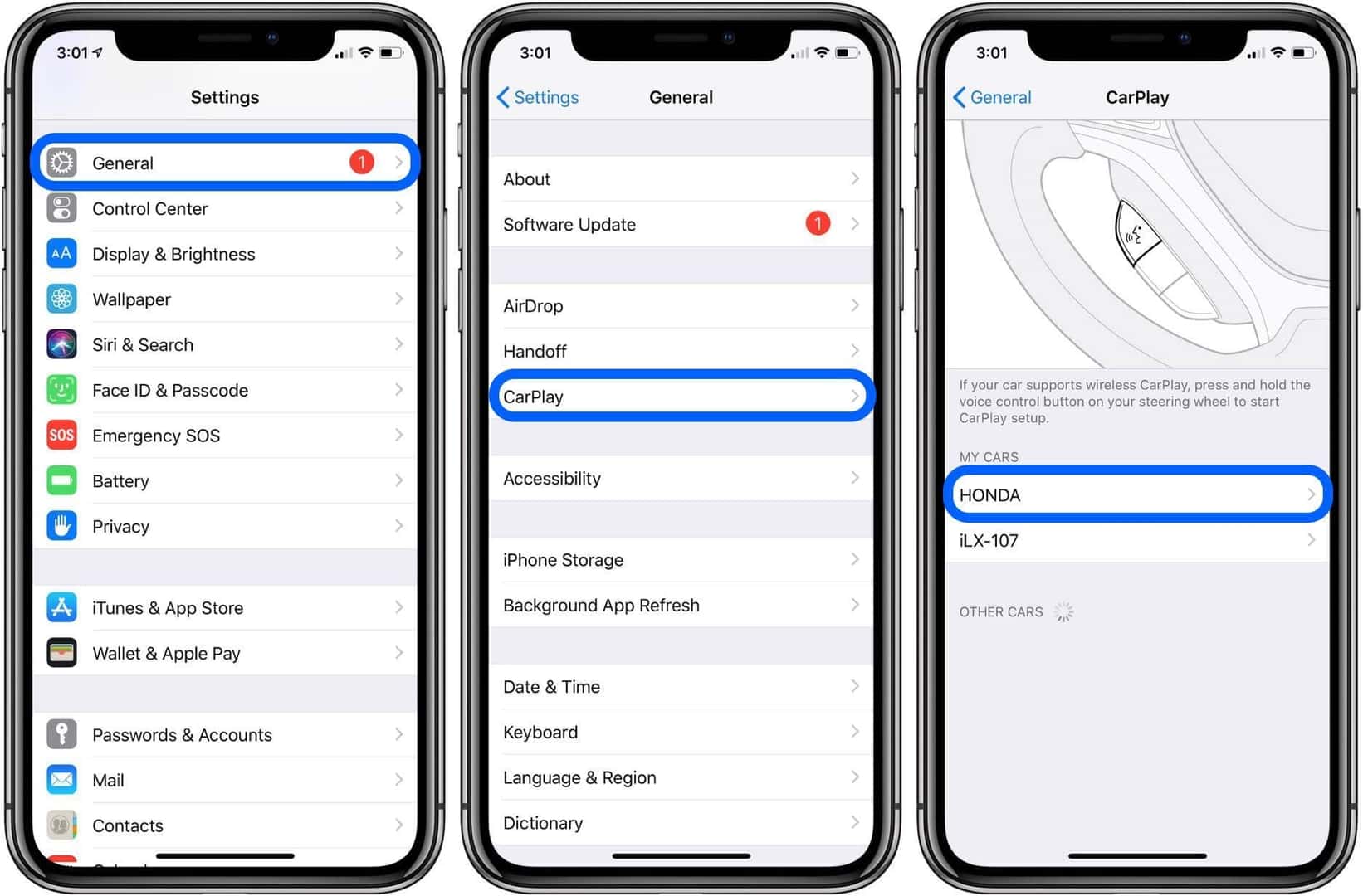 After choosing your vehicle, you can move around your icons by tapping, holding, and sliding your icons to your desired position. If you left a secondary map app on your phone, you can tap, hold, and swipe it to the second page of apps to move it out of the way of your main apps.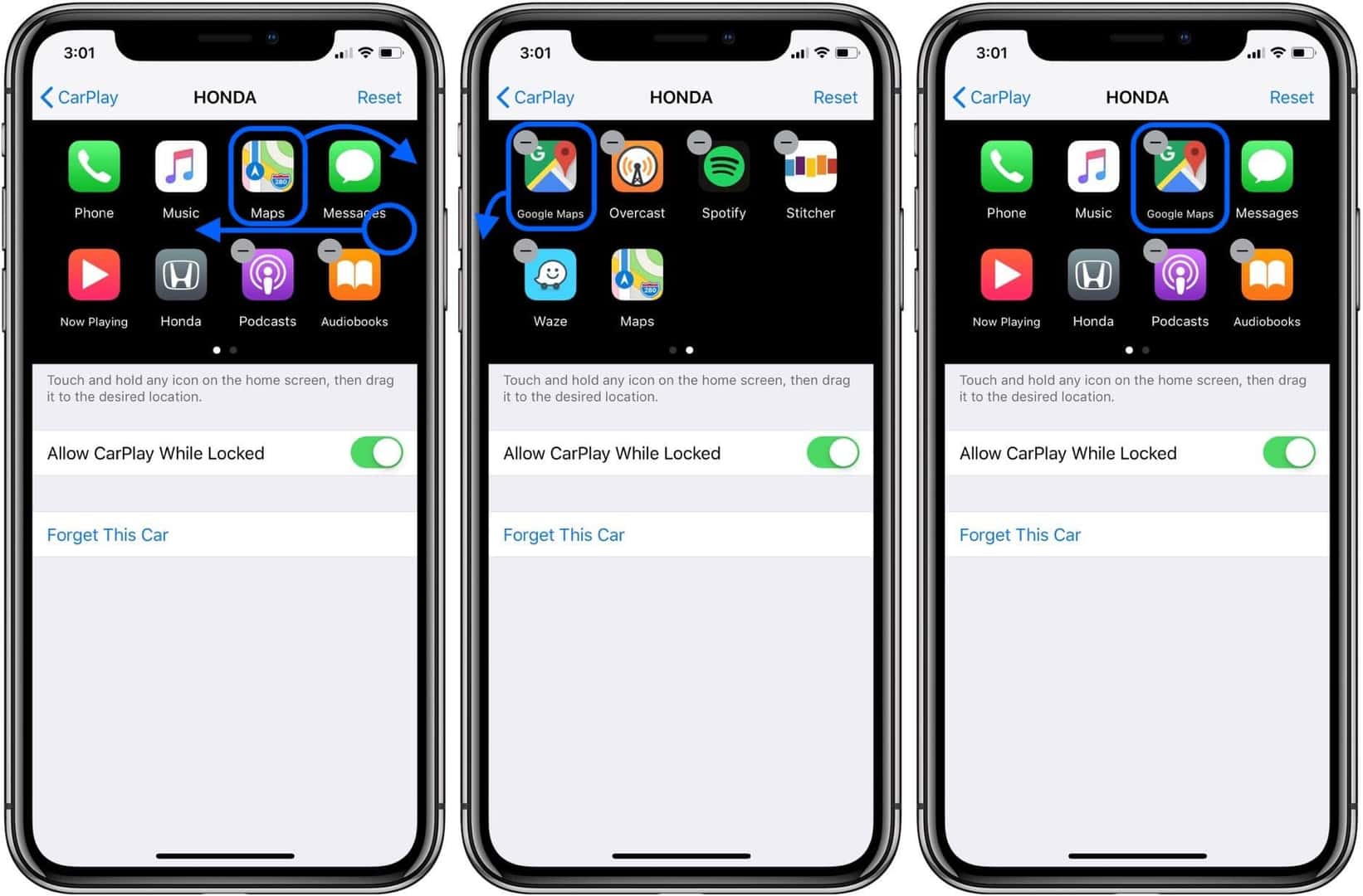 To see which Honda vehicles have Apple CarPlay follow the link: Honda Model Research
To learn about all the new Honda Technology follow the link: Honda Tech Tutor
To learn how to connect your phone to your new Honda Accord follow the link: How to connect a Smartphone