What is HomeLink and How Does it Work?
HomeLink information has been updated and moved to its own page. For full information on HomeLink, please visit our HomeLink Research Page
---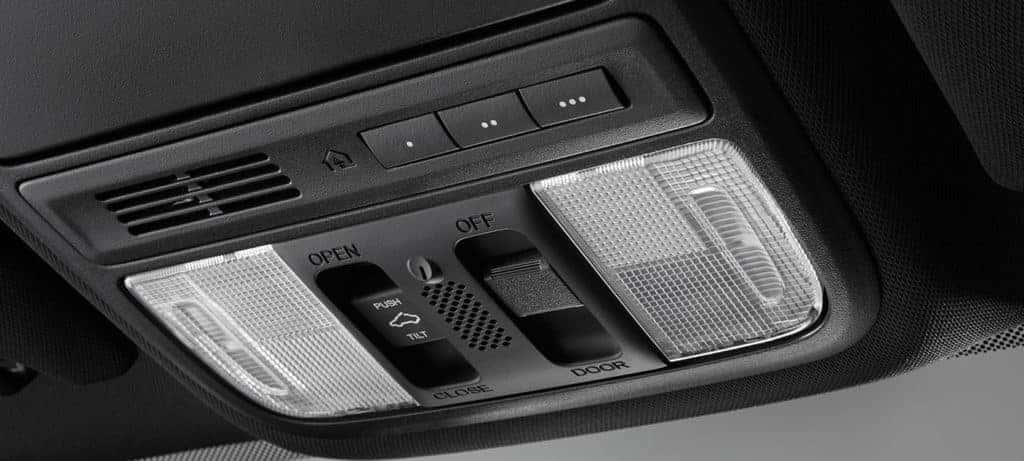 What is HomeLink?
Homelink is a widely trusted and used vehicle-based wireless control system. It conveniently and safely enables you to open and close your garage door and front gate, activate and deactivate your home's security system, and turn on or off your lighting, appliances, and electronics. All of this from three buttons, smartly integrated into your automobile's interior.
Easy to Use. Connect your vehicle to your home in just a few button presses.
Compatible. Works with nearly all garage door openers and gate systems, and an ever-growing list of other radio-frequency (RF) controlled devices.
Smarter. With compatible garage doors, HomeLink 5 can tell you if you left your garage door open or closed.
Convenient. HomeLink is seamlessly integrated into your vehicle's interior, and can control up to three devices.
Battery-free. HomeLink is powered by your automobile's electrical system; it never needs batteries.
Complementary. When you're away from home, apps give you the ability to control your RF devices. When you're in your car, HomeLink gives you easy, always-ready functionality at your fingertips.
What Honda Models are Equipped with HomeLink?
Your HomeLink buttons can be found in one of three places, depending on the model year of your Honda.
2011-2021 Accord
2011-2014 Accord Crosstour
2019-2021 Civic
2015-2021 CR-V
2016-2021 Clarity
2017-2020 Fit
2017-2021 HR-V
2018-2021 Insight
1999-2022 Odyssey
2019-2021 Passport
2003-2021 Pilot
2005-2014; 2017-2021 Ridgeline
1999-2009 S2000
HomeLink capabilities vary by model year and trim. Verify your Honda has HomeLink in your Owner's Manual.
How to Program HomeLink in Your Honda
For detailed instructions for your specific Honda, head to homelink.com/honda